How to use Furoshiki
How to wrap Furoshiki
Furoshiki bag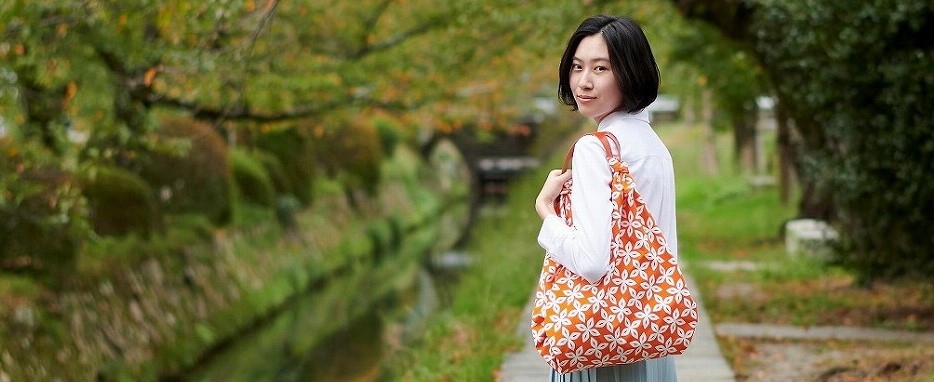 When you go out, please bring one Furoshiki. Then it will help you as an extra bag. Depends on how much you want to put inside, you can adjust the size of it. And you can wash it at home ( only cotton ). With the bag handle, you can make different types of Furoshiki bag.
Furoshiki bag
Large bag
Large Furoshiki
Pouch
Chirimen Furoshiki
Bottle wrapping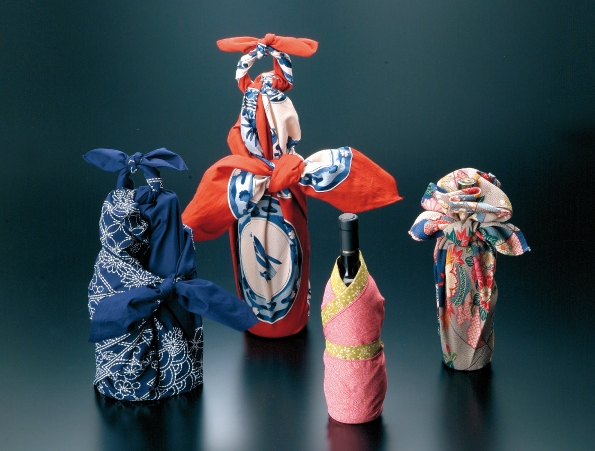 Wrapping wine or sake bottles in furoshiki is very popular in Japan. Furoshiki wrap perfectly around bottles, and will prevent bottles from hitting each other and possibly breaking when carrying more than one. Use the ends to make a handle and you're ready to go! And as a gift, the furoshiki can in turn make a wonderful tablecloth or placemat.
Recommendation for bottle wrapping
1 wine bottle: 70cm Chirimen Furoshiki
2 wine bottles: 90cm Furoshiki
Interior decoration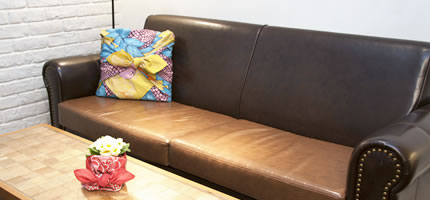 For tablecloth, multi-cover on sofa and bed, you can arrange your room as you like. Wrapping snack box, plates become your original for TV remote, key box etc. How about wrapping flower pot, cushion with Furoshiki? You can wash it at home (just cotton).
Outdoor Uses