Outdoor uses
How to use Furoshiki

Furoshiki have many outdoor uses, and are great for an outdoor picnic or a camping adventure.
Hang it for use as a sunshade

Spread it out as a tablecloth, picnic sheet or place mat.

Also an all-purpose emergency cloth
Sunshade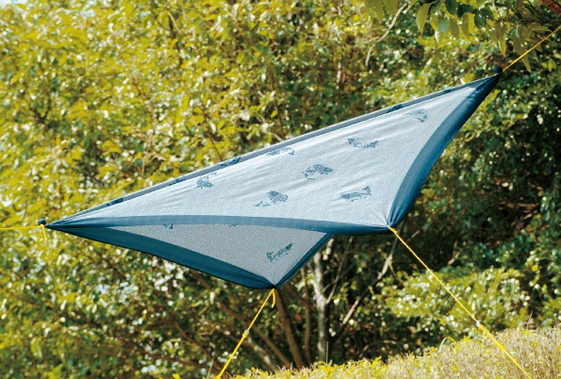 Simply tie the four ends of the furoshiki to a pole or tree and make a convenient sunshade. Wrap a rock inside each corner before tying up the ends to prevent the rope from slipping off.


Tablecloth, etc.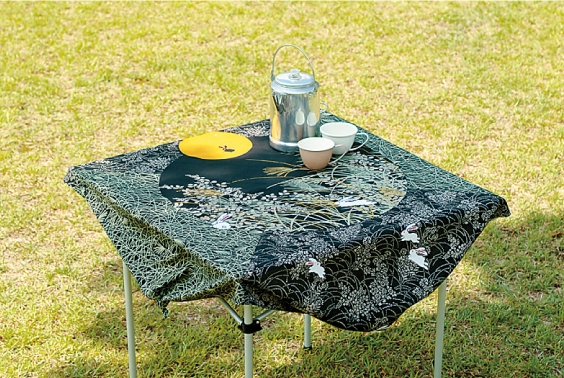 Your furoshiki not only can carry your picnic accesories anywhere you go, but it doubles as a tablecloth or place mat. And after a relaxing meal, just pack up again and go!
Picnic sheet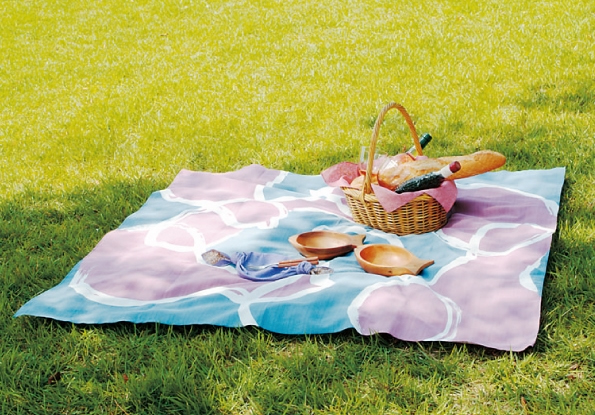 Spread your furoshiki on dry ground for a beautiful and elegant meal ( or nap!) setting.
A urethane mat underneath will soften bumpy ground.
Emergency cloth
Furoshiki can keep out some wind and rain, and is useful as an additional layer against the cold, It can be used as an emergency bandage, or as a curtain or cover.



These are just some of the many ways furoshiki can be used!